COVID-19 has impacted many industries, but travel is probably topping that list. Every aspect of the travel industry, from airlines and cruise ships to hotels and AirBnBs, have all seen dramatic declines in customer use. Most governments have encouraged people to avoid travel, stay home, and self-isolate until the pandemic is over.
As companies wait out this dry spell, it's important to remember that the coronavirus pandemic will end and business will return. Travel is essential to the modern economy, and pent-up demand for tourism will likely see a spike in travel once restrictions are lifted. Now, the question becomes which brands will bounce back and how?
How the travel industry is doing right now
First, a quick recap of where the travel industry stands right now, with COVID-19 in full swing:
— In mid-March 2020, both Princess Cruises and Royal Caribbean Cruises saw their stocks drop in value by more than 60-70% each.
— As of early April 2020, Airbnb lowered its valuation to $26 billion, a 16% reduction from their previous assessment of $31 billion.
— Delta Airlines recorded a loss of $534 million in its first quarter of 2020.
— United Airlines reported a $2.1 billion pretax loss in its first quarter of 2020.
—American Airlines announced that its revenue is down 90% year over year.
— Hilton Hotels have closed over 1,000 hotels internationally and recorded a 56-58% revenue drop in March 2020.
Things could certainly be better. But it's also important to recognise that all pre-pandemic predictions pointed upwards for the travel industry. A new emerging middle class across the developing world, new methods of transportation and new travel destinations had all converged to predict a forecasted revenue of $712 billion in 2020. Although the restated predictions are far lower, getting back to normal will happen and we believe customer loyalty will be one key aspect to doing just that.
Reason #1: The groundwork is already being laid
Travel brands were forced to accommodate a wave of cancellations following lockdowns. It's likely that more cancellations of pre-booked holidays are coming if quarantine persists into the summer. Many travel brands have wisely chosen to use vouchers to avoid cash refunds in order to retain revenue. (Check out our blog on preventing revenue loss through cancellation for more advice). This also sets up customers to come back to these companies once restrictions are lifted.
The post-pandemic travel surge
There is no doubt that after travel bans are lifted, there will be a surge of people wanting to make up for the lost time and cancelled trips. If a customer has a travel voucher with a company, they will use it. Additionally, customers will remember the brands that positively engaged with them during times of crisis. Some of the ways you can positively interact with your customer now to maintain the relationship are:
— Offering vouchers with flexible redemption terms and conditions.
— Educating the customer on what new processes will be implemented for the safety and wellness of customers post-COVID, such as more rigorous cleaning schedules and protective gear options for employees.
— Ensuring there is an available line of communication to customer service teams, so customers' concerns or questions are answered quickly during these times of uncertainty.
Providing updates to customers, through social, email, blog, website, about where the brand stands on its COVID-19 response, so customers don't have to look far for answers.
Reason # 2: Social media
Social media has a significant influence on a brand's reputation, but social media has a dual impact on the travel industry. First, people become exposed to new travel destinations through social media. Second, they become inspired to travel by others posting about their own experiences and gain a desire to post about their own holidays online.
Travel brands that are able to harness the existing feedback loop on social media in order to direct consumers towards their services will benefit substantially.
Now is a great time to expand social media operations for two additional reasons.
1. Influencers are also going through a downturn: Most travel brands already partner with influencers to promote new destinations. While many of these influencers are not seeing the demand they did in the past, connecting with influencers now can allow you to lock in a lower rate, as many of them are not receiving a lot of brand work at the moment.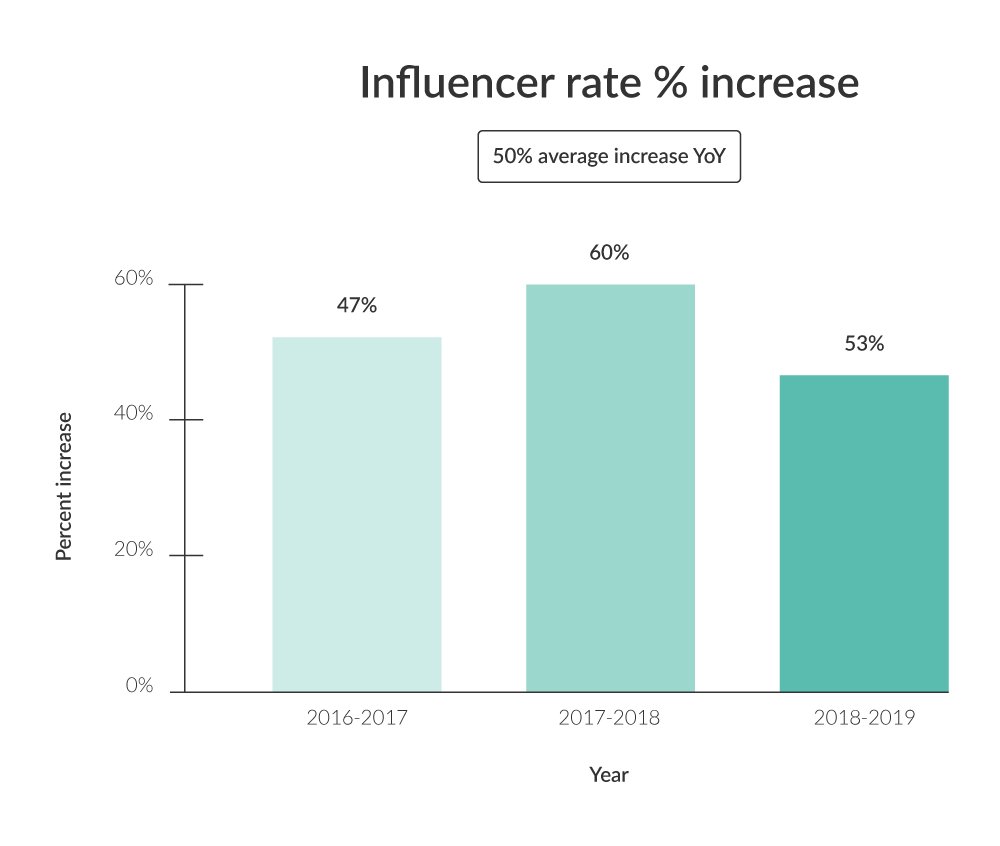 Connect with influencers now to discuss future promotions with your brand. As soon as travelling is allowed, influencers can be sent on promotional trips or asked to promote brands to their followers. These large follower bases will be, once again, exposed to travel content and will be excited to start booking trips again.
2. Customers are spending more time on social media: More people are at home than ever and they are using social media. Overall US traffic on Facebook has risen by more than 50% since lockdown began. Now is a great time to increase visibility on those platforms and stay connected with customers.
Although paid advertising is an important tool on social, earned social, influencer marketing and turning your own customers into advocates are all critical to success. Customer loyalty plays an important role in transforming social media into an effective marketing tool for the travel industry. Travel brands should not only look to standard influencers, but focus on micro-influencers, and transforming your own customer-base into customer advocates.
Pro tip: When it comes to standard influencer marketing and customer advocacy, promotions are a key asset. Using unique promo codes, you can create offers that influencers can provide their followers — giving you an attribution tool to assess the success of the campaign. For your own customers, gamified promotional offerings are a great way to incentivise participation in sharing brand experiences online.
Reason #3: It's economical to focus on customer loyalty
Acquiring a new customer can cost up to five times more than retaining an existing one. Marketing managers in the travel industry are under significant pressure right now to lower budgets and have a plan for post-COVID-19. Focusing on customer loyalty can help you do both.
The economical utility of loyal customers is also borne out of the creation of customer advocates. One loyal customer can help you gain five new ones, and they will often do it free of charge. If you compare the costs of standard marketing campaigns and word-of-mouth promotions, the differences can be staggering.
Fundamentally, loyal customers can be a great asset for spreading brand awareness. They also form the bedrock on which customer acquisition can actually grow a brand. For these two reasons alone, customer loyalty will play an important role in the post-pandemic rebound travel brands deserve.
Use the right tools to secure customer loyalty
Establishing customer loyalty can be more effective and economical than standard marketing campaigns, but you still need the right tools to get the job done. As mentioned above, promo code generators are a great investment for travel brands looking to offer customers travel vouchers in lieu of cash refunds, and they make it possible to create incentivised loyalty and affiliate marketing programmes.
The digital-first sales strategies demanded by social distancing, and the effectiveness of personalisation in customer communication, make the value of updating your digital marketing tool-stack all the more important. Promo code generators are one part of that. But if you want a detailed rundown of essential digital marketing tools for travel brands in 2020, we have a blog post just for you.